Details

Category: Abstinence News
April Gallart, UN Mission Coordinator at United Families International will speak at the Strengthening Families and Communities Forum, which is part of the Peaceful Families; Peaceful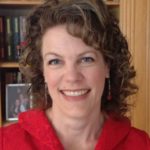 World workshop on May 29th, 2022 in Harpers Ferry WV.  She will give her presentation via online conferencing.
April has extensive experience in her work lobbying for family issues at the United Nations.  She has keen insight into how almost every United Nations resolution dealing with family issues ends up revolving around promoting abortion or Comprehensive Sex Education.
As the battle lines have been drawn, so to speak, April will give us insight into how to promote a Culture where Sexual Abstinence before Marriage is the Standard.
The Peaceful Families; Peaceful World workshop also includes a Parent and Presenter Abstinence-Centered Curriculum training on March 18th, 2022, as well as a Unification Principle training.
Michael Marshal, editor emeritus of United Press International, Stephanie Mann, founder of Safe Kids Now! and Richard Urban, co-founder of Urban Life Training are also featured speakers on March 20th.
The overall them of the Strengthening Families and Communities is "protective  effect for children of true parents".
Find out more and register here.

Details

Category: Abstinence News
Urban Life Training will conduct a parent and presenter curriculum training on May 27th, 2022 in Harpers Ferry WV and online.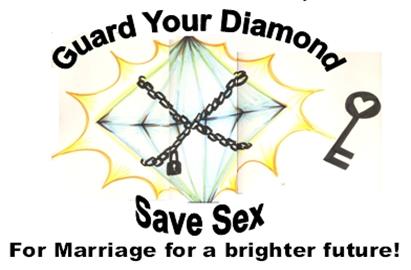 This training is part of the Peaceful Families; Peaceful World workshop.
This curriculum guides youth to make the right choice-abstinence before marriage.  This provides a strong foundation for future success and happiness.
This program has been successfully presented to over 3000 youth in Washington DC and the metro area.  
The curriculum has also served over 200 youth in STAR (Students Teaching Abstinence & Responsibility) Leadership Clubs.
 Topics:
Relationship Intelligence Part 2-Protecting Your Future
Relationship Intelligence Part 3-Maturing Your Love
Resisting Peer Pressure and Learning Assertiveness Techniques Peer Counseling
Video Clips and Discussion Questions
STAR Leadership Clubs
The registration deadline is May 24th, 2022 for in-person attendance, and May 26, 2022 for online attendance.
Details

Category: Abstinence News
Young People you will love this informative article "STDs Soar in New Jersey"
http://www.nj.com/opinion/index.ssf/2017/01/tweet_this_as_std_rates_soar_nj_turns_to_social_me.html
Half of all sexually active young in the state of New Jersey will encounter a sexually transmitted disease by age 25. Chlamydia, Syphilis and Gonorrhea rates have soared in the U.S.  If these STDs are left undiagnosed they can lead to infertility in young women.  It is currently estimated there are 37,000 people in the state of New Jersey carrying HIV.  One in eight of these people over the ages 24 and under age 24 one in two do not know they are carrying it.  Young Adults you need to stay sexually abstinent. It would not only help your health but also emotionally. Remember you can also be a secondary virgin if you already have had sex and make this big change in your life. 
Details

Category: Abstinence News
College students, teens, if you are looking for encouragement on abstinence you will love this article: http://pittnews.com/article/116856/opinions/abstinence-in-college/
Michelle Nkumsah a college senior at the University of Pittsburgh, made a pledge of abstinence when she was teenager and is keeping that pledge. Ms. Nkumsah was encouraged by Yvonne Orji who is also keeping her virginity. Yvonne Orji is a TV actress on HBO series "Insecure." Yvonne Orji stated that she is staying abstinent on the New York radio show "The Breakfast Club" recently.  The article points out that according to a survey that was conducted in 20 universities across the country 24% of seniors in college are staying abstinent. In addition the survey found that 78% of college students who have had sex regret it and wish they would have waited. According the article:
·         "70% of TV shows portray some sexual content and 92% of popular music "
Ms. Nkumsah said by staying abstinent she feels free from physical and emotional damage and is able to focus on her studies. She has encountered with one person that he would not have a relationship with her because she is staying abstinent. Ms. Nkumsah said if someone is not into you because you are staying abstinent then he or she really does not care about you in the first place.  I agree with that.  Young people if you are staying abstinent you need to not only set boundaries but be upfront that you are abstinent.  Remember you are guarding your temple and you will find friends and your future spouse who is remaining abstinent just like you!
Details

Category: Abstinence News
Young People, Parents and Abstinence Advocates, if you want to know the two greatest weapons against AIDS you will like this awesome article:
http://www.nst.com.my/news/2017/01/207333/fight-aids-fidelity-abstinence
Bob Geldof, an Irish punk rock singer and a political activist said that the best way to combat AIDS is to be abstinent and have sexual fidelity in marriage on the 30th anniversary of the discovery of AIDS at a British Labor Party meeting. He also said that what the United Nations has done to fight AIDS has failed.  According to the article:
·

        

Every day the HIV virus that develops into AIDS spreads to more than 7,000 people worldwide.  
·

        

Kenya, Uganda, and Zimbabwe currently are using Abstinence Education and a fidelity within marriage platform to fight against HIV. 
·

        

In Zimbabwe after abstinence and a fidelity within marriage platform was taught, that young men who made either the decision to be abstinent or be filial in marriage jumped by 23% and for young women by 49% depending on their life situation.
Remember teens it is never too late to pledge a life of sexual abstinence until marriage.