Patti Hidalgo Menders and Richard Urban Will speak at the Strengthening Families and Communities Forum to be held on Saturday, March 18th at 10:30 a.m. at the Peace Kingdom Center in Harpers Ferry, West Virginia.  The forum is centered on the premise that to help youth succeed we need to break the cycle of outside of wedlock birth.  Therefore, we need a revolution of abstinence-centered education.
Speakers: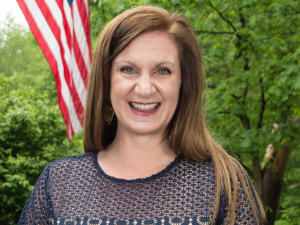 Patti Hidalgo Menders

Patti's greatest accomplishment is as a Loudoun Mom of Six Sons, a Daughter to parents who escaped communist Cuba and a Loudoun Advocate that continues to protect children from CRT and other progressive ideologies.
She is the Community Liaison Officer in Northern Virginia for the Office of the Virginia Attorney General, Jason Miyares.
She is the Founder/Director of the Loudoun Conservatives Care state PAC, which puts on events for conservatives and raises money for local charities, Republican Candidates, and Conservative organizations. 
Richard Urban
Richard is the Co-founder, VisionRoot, Urban Life Training and Urban Grocery.  Richard has been teaching abstinence-centered curricula and organizing clubs for middle and high school youth in Washington DC and elsewhere since 2002.
The event is free, but registration is required.  Lunch will be provided.  
Register by March 13th at visionroot.org.

The Strengthening Families and Communities Forum is part of the Peaceful Families; Peaceful World Workshop.